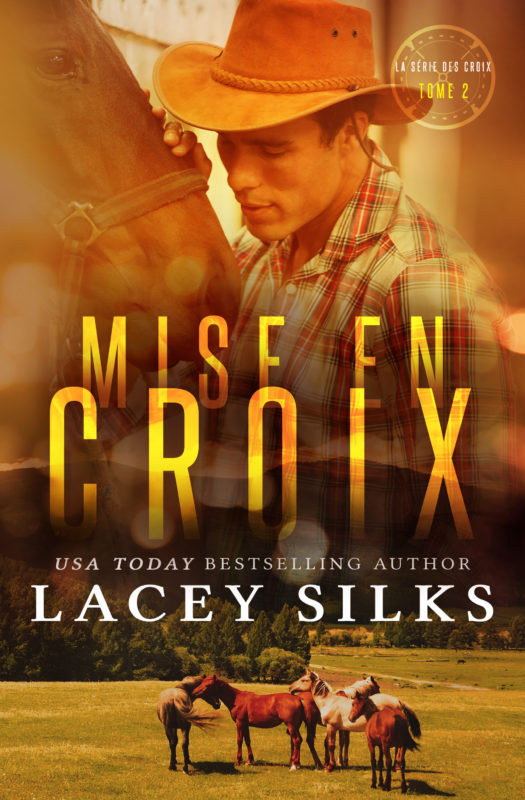 C'est une fille de la ville.
C'est un garçon de la campagne.
Et leurs mondes vont s'entrechoquer.
Order Now!
About the Book
Parce qu'il veut que justice soit faite, Eric Waters, l'appétissant cowboy, engage les Entreprises Cross pour découvrir l'identité de celui qui, depuis des décennies, menace et obsède sa famille, sans se douter qu'il va se donner corps et âme à la fille de la ville dont il loue les services.
Fatiguée des sempiternelles mêmes affaires inintéressantes, Emma Cross, l'astucieuse détective privé se voit confier une mission à la hauteur de ses talents. Toutefois, garder son sang-froid face à son employeur aux muscles saillants sera une tâche plus difficile qu'elle n'aurait pu le croire.
Il suffit que les chemins d'Emma et d'Eric se croisent pour que la fascination soit réciproque, mais mélanger travail et plaisir s'avérera plus risqué que prévu pour Emma, et plus trompeuse que ce que l'honnête cœur d'Eric peut supporter.
Bâtie sur le mensonge et sur la peur de laisser leur passé derrière eux, leur relation se voit mise à l'épreuve par leurs familles, leurs amis et leurs ennemis.
Lorsque la menace se profile à l'horizon, la confiance et la sincérité ne sont plus de mise, et les vies d'Emma et d'Eric se retrouvent sans dessus-dessous. Pourront-ils résister à la tempête et trouver un moyen de rester ensemble, ou alors devront-ils se résoudre à rester chacun l'un et l'autre dans leur monde ?
Other Books in "la serie des Croix"
Disclosure of Material Connection: Some of the links in the page above are "affiliate links." This means if you click on the link and purchase the item, I will receive an affiliate commission. I am disclosing this in accordance with the Federal Trade Commission's
16 CFR, Part 255
: "Guides Concerning the Use of Endorsements and Testimonials in Advertising."