I can finally say that Dazzled By Silver is done and ready 🙂 I cannot wait to share it with the world. The official release date is July 22nd, 2013 for most distributors. If you like what you see, feel free to add it to your Goodreads page. The book will also be available for pre-orders on Kobo as of June 28th. Stay tuned, I may post some chapter(s) in advance 🙂 If you are a blogger/reviewer who would like to help me announce Dazzled By Silver on July 22 please send me an email. Unlike Gabriel, I don't bite 😉 (And yes, I do a lot of smiley faces)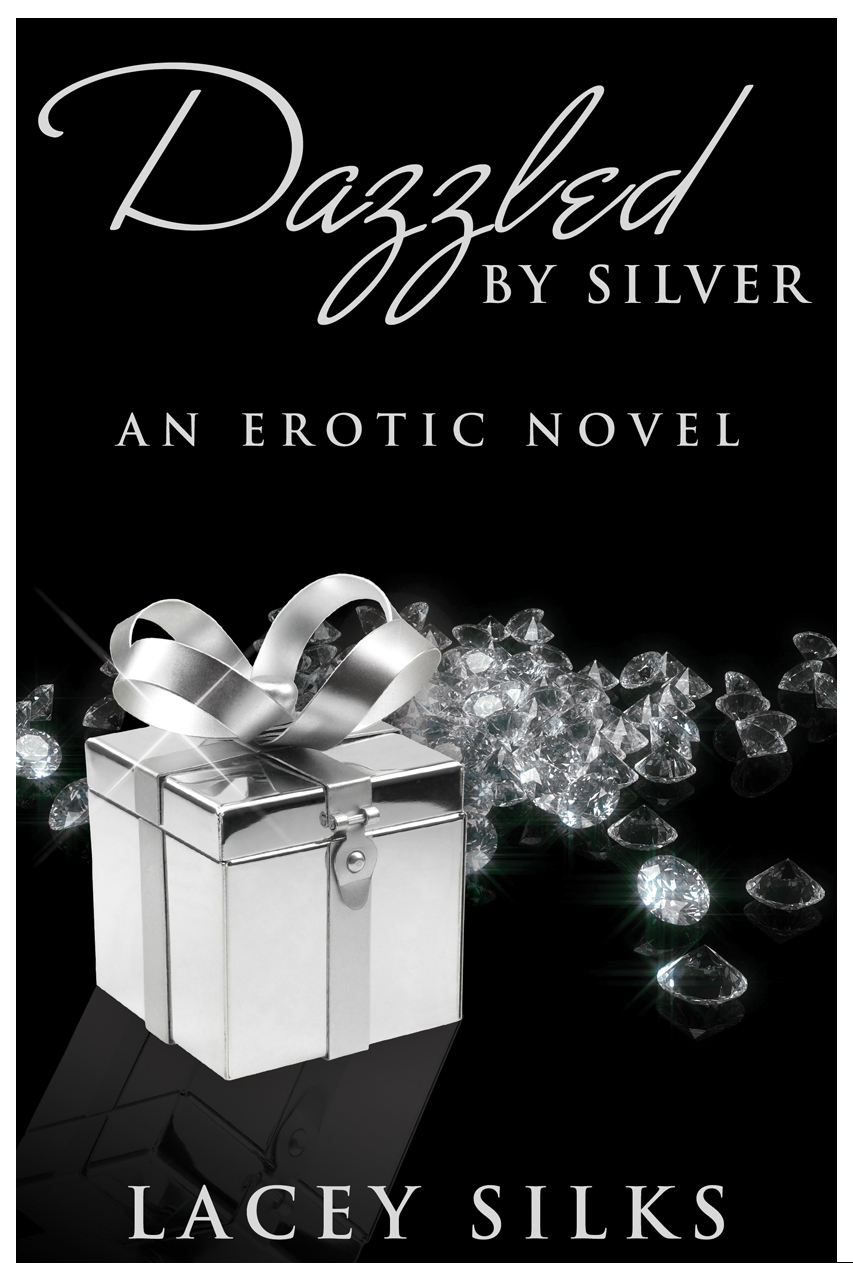 Private Investigator, Gabriel Silver is healing from a deadly loss, burying himself in work and avoiding relationships of any kind. When he agrees to help a friend who's tangled up with drug dealers he has no idea the job will change his life.
Samantha Connor is recovering from a terrible relationship. She's on the prowl for a hot hook-up, with no strings attached. When she meets Gabriel, she thinks she's found the perfect man to fulfill her deepest yearnings. But Gabriel turns out to be more than meets the eye.
Soon, she's knee-deep in his latest case and on the run with Gabriel and her sexy friend Kendra. As they plot to trap the drug dealers, Samantha and Gabriel begin a thrilling game of cat and mouse. With growing feelings, danger at every turn and seduction on the table, anything can happen. When Samantha tries to help her friend and her sexy new guy, she finds herself in too deep.
Can two star-crossed lovers untangle from their shattered pasts long enough to find true love, or is Gabriel Silver about to find out that history repeats itself, and lose everything he ever cared about?
Warnings: This title contains erotic situations, graphic language, a steamy threesome and a hot girl on girl scene, satisfying hidden desires. It is however a MF erotic romance.
🙂 🙂 🙂 🙂 🙂 🙂 🙂